2 Bedroom Apartments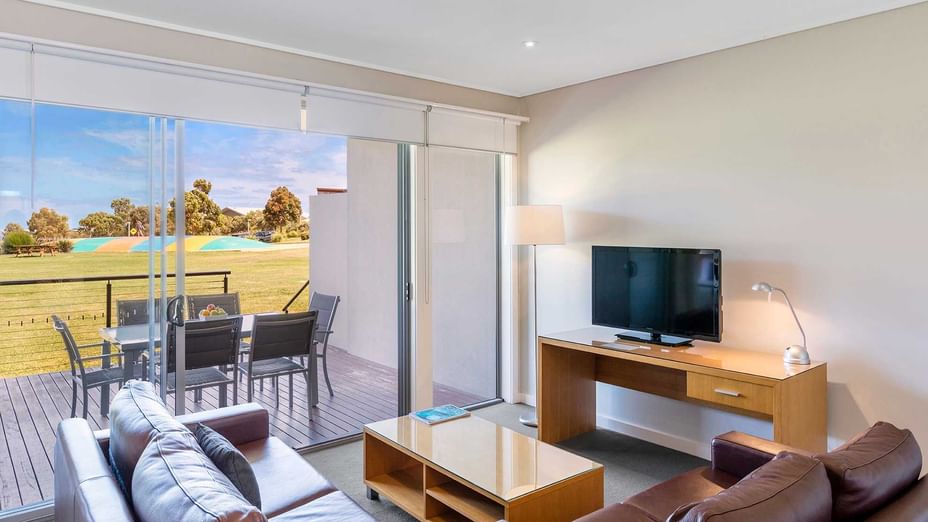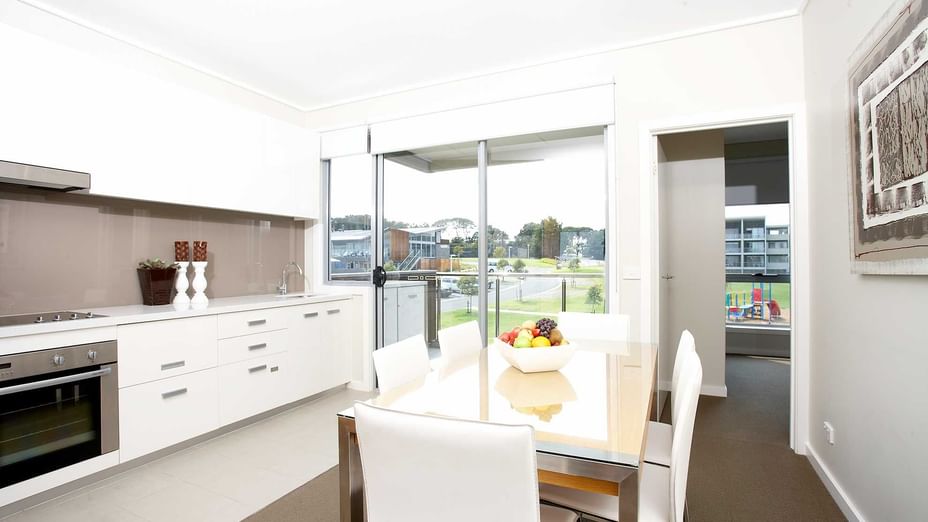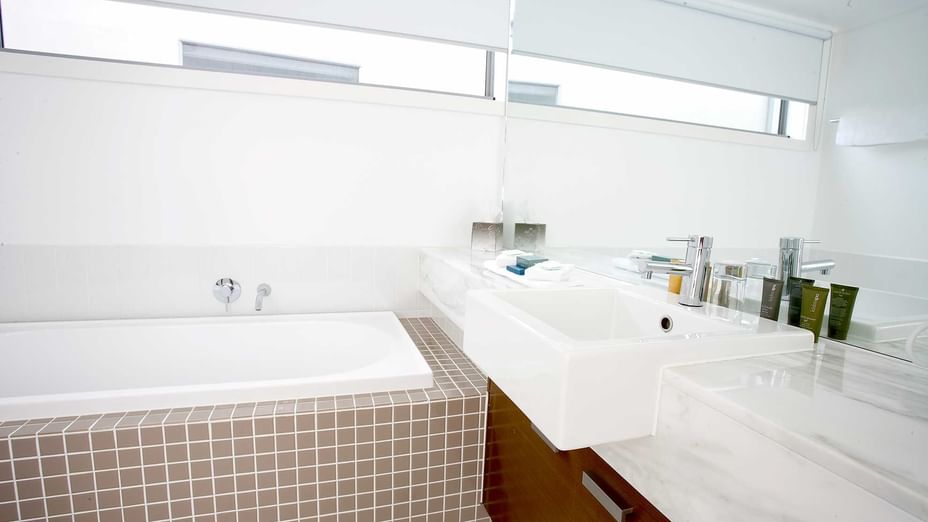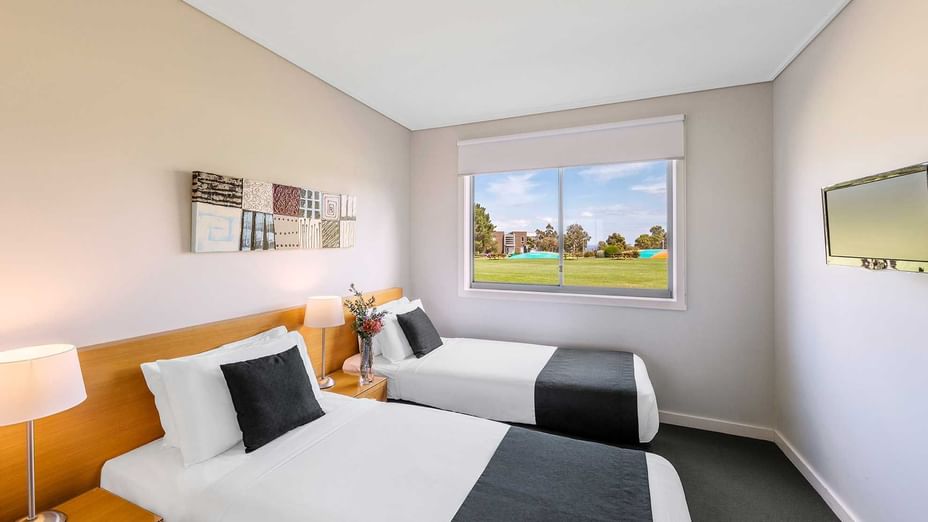 Perfect for small families visiting Phillip Island, these apartments provide the perfect option for those looking for holiday rental accommodation with a touch of class. Some are `dual-keyed` combinations of a resort room and a one-bedroom apartment. These combinations, which offer the facilities of both room types as well as distinct sleeping spaces and a second bathroom, are ideal for two couples and for families.
The two-bedroom apartments have the flexibility to suit most types of bookings and almost any type of getaway. Find time to revel in perfect accommodation in Phillip Island.
Facilities
Private balcony or terrace with BBQ
Fully equipped 'home Chef' kitchen
40 inch widescreen LCD TV
Ducted heating and cooling
Laundry and ironing facilities
Note: Silverwater Resort offers Phillip Island, holiday apartment style, accommodation. Daily Servicing is not included in the room rate unless part of a Conference Package. Please click here to see information on daily servicing.
Conveniences
Complimentary Wireless
Direct in-dial telephone
Food and beverage packs (prices on request)